Established in 1994
CSV Construction, one of the Western Cape's biggest diversified civil engineering companies is celebrating 24 years of excellence this year. The three founding members took a leap into the uncertain world of private enterprise, and have since grown to be leaders of the industry.
The company was launched by Alex von Klopmann, fellow engineering student at Stellenbosch University John Cullum, and Johan Scriven. The trio – whose initials produced the name of their company, CSV – set up shop close to Ceres in a building that previously belonged to the Department of Water Affairs and was known in the town as The Whitehouse.
Alex, a structural engineer, and Johan, the infrastructure specialist, both commuted from the Helderberg.
"He set us on the road; we were just a bunch of young guys just starting out," says CSV Construction CEO Alex von Klopmann, recalling the company's first major contract. In the early days of the company, the three partners started out each with a bakkie and five workers. The turnover was small.
A significant step on its path was a contract it was awarded in July 1994. Until then, it had been a small contractor doing much work for farmers in the area, and became well-known in the Ceres and Worcester districts. The company put in a tender for the upgrade of Strand's Lovers Lane (now called Dune Park) in Beach Road. The contract value was R1,7-million. Although their tender had been the lowest by a margin of R7 000, Alex recalls how Fritz Scheffler, whom he knew personally, had insisted that the newcomers be given a chance after consultants suggested the project be handed to another contractor that was more expensive, but more well-known.
"The project was a big success," says Alex, pointing out that the surface work was minor to what they had to install below ground. The project accelerated growth in the company. Today CSV Construction is one of the top five civil engineering firms in the Western Cape.
Behind the scenes, the company's administration department has provided the crucial support required to keep up the pace.
A far cry from the early days, it now has a plant fleet of 80 that includes digger loaders, excavators, articulated dump trucks, tipper trucks, rollers and graders; and, a fleet of some 70 light vehicles, all maintained in a partnership between its own experienced team of mechanics and partner service providers.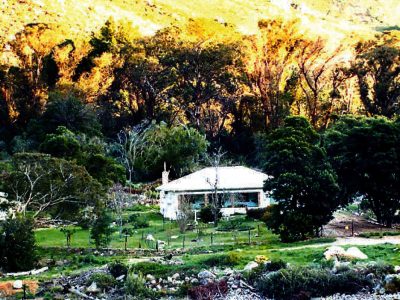 Celebrating 24 Years Of Exellence